In his most recent project, Scottish photographer has focused his lens on the bothy built in the Cairngorms by Queen Victoria in 1868—'Glas-allt-Sheil' is a poetic exploration of seasonal change and Scottish culture.
在最近的项目中,苏格兰摄影师理查德·加斯顿(Richard Gaston)将镜头聚焦在维多利亚女王于1868年在凯恩戈姆建造的两座建筑上,《格拉斯 - 阿尔特 - 谢尔》是一部对季节变化和苏格兰文化的诗意探索。
Bothies are most often defined as a small hut or cottage, a basic shelter or refuge commonly found in the remote and mountainous areas of Scotland, Norway, and England. 'Glas-allt-Sheil' focuses on a resplendent royal bothy that—whilst humble in neither size nor ornamentation—was designed as a place of refuge. Queen Victoria named the bothy 'Glassalt', which translates to 'widow's house', here she determined to escape following the death of her husband Albert, Prince Consort. Situated on the waters of Loch Muick in the Balmoral Estate in the Scottish Highlands, the bothy, and its spectacular location have been captured over summer, autumn, winter, and spring. Achieved by returning to the same location once each season, Gaston's series illustrates the majesty of nature and the dramatic change that weather renders upon it. Whilst 'Glass-allt-Sheil' might appear to focus solely on landscape—beyond the Highland setting its subject matter is determinedly Scottish, "It focuses on a subject which identifies a lot about Scotland", Gaston explains, "bothy culture, moody weather, and the famous Munro, Lochnagar as a backdrop"
两者通常被定义为小屋或小屋,在苏格兰、挪威和英格兰的偏远山区通常能找到的基本住所或避难所。"格拉斯 - 阿尔特 - 谢尔" 专注于一个华丽的皇家两者 — — 虽然在大小和装饰上都不谦逊 — — 被设计成一个避难所。维多利亚女王将这两个名字命名为"格拉萨尔特",翻译为"寡妇的房子",在她的丈夫阿尔伯特王子去世后,她决心逃离这里。位于苏格兰高地巴尔莫勒尔庄园的穆克湖水域,在夏季、秋季、冬季和春季都捕捉到了这两处湖泊及其壮观的位置。加斯顿的系列节目通过每个季节返回同一地点一次而实现,展示了大自然的威严和天气给它带来的戏剧性变化。虽然"格拉斯-阿尔特-谢尔"似乎只关注风景——在高地以外,其主题绝对是苏格兰的,"它聚焦于一个确定苏格兰很多的主题",加斯顿解释道,"无论是文化,喜怒无常的天气,还是著名的蒙罗,洛赫纳加尔作为背景"。
《Glas-allt-Sheil-春》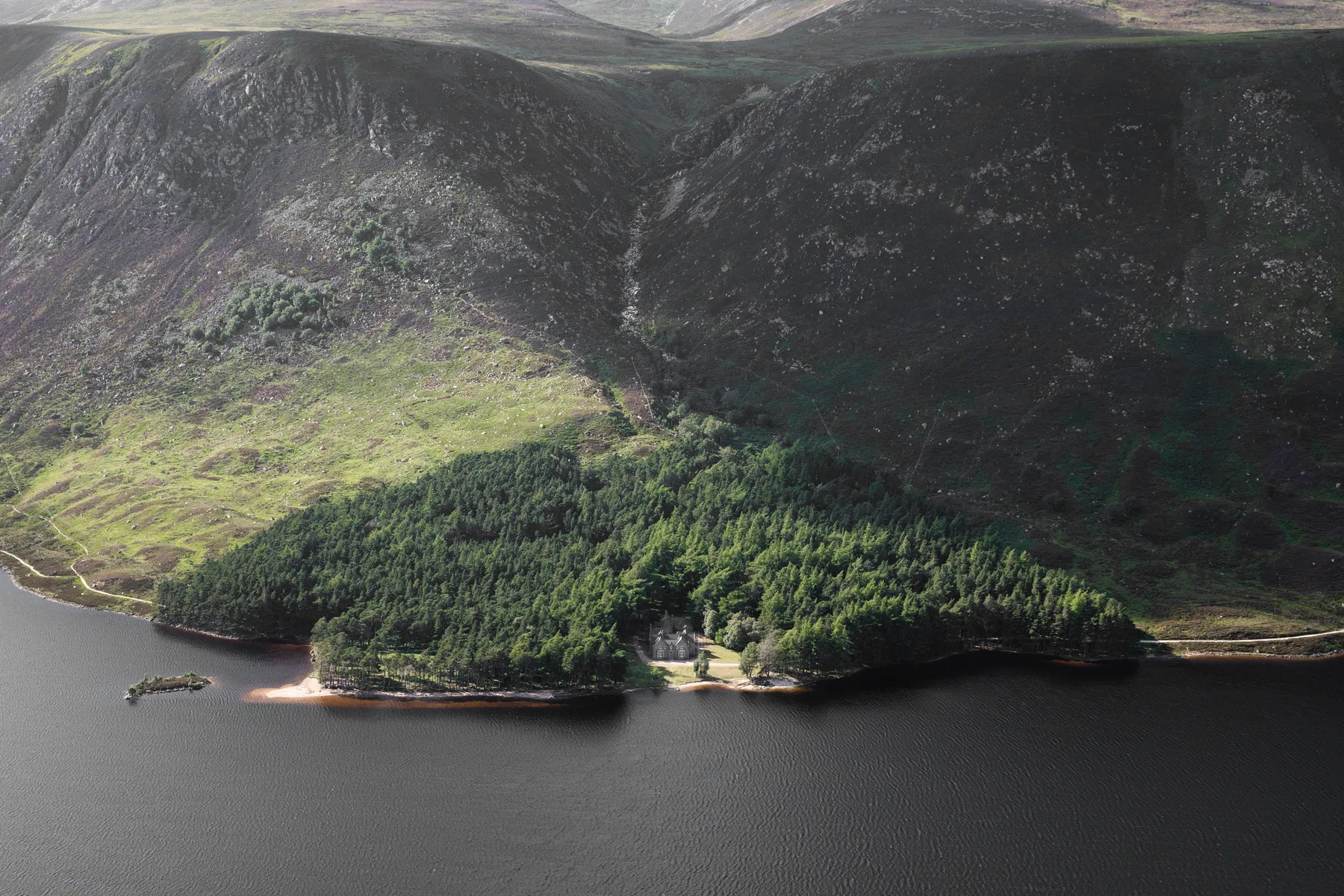 《Glas-allt-Sheil-夏》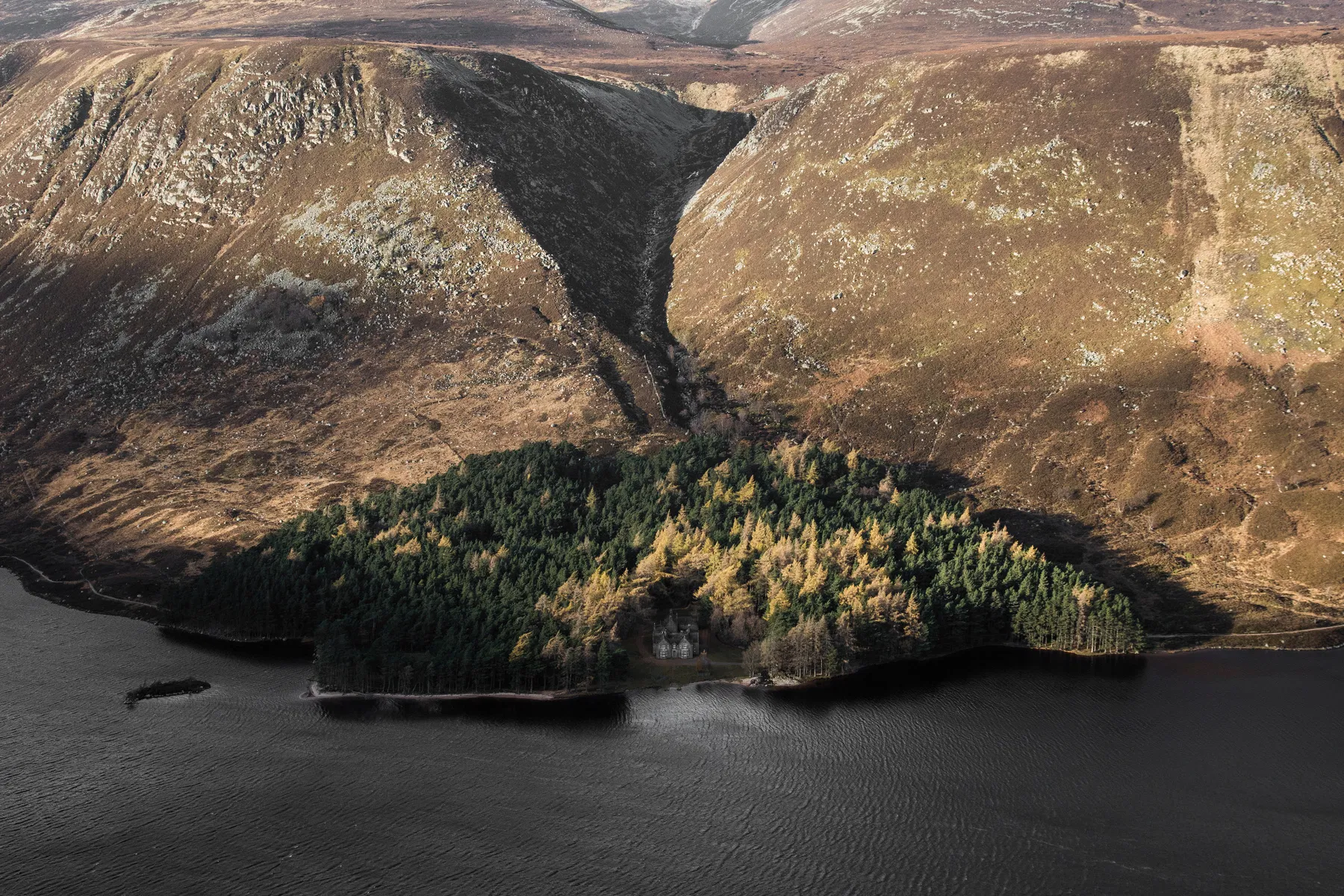 《Glas-allt-Sheil-秋》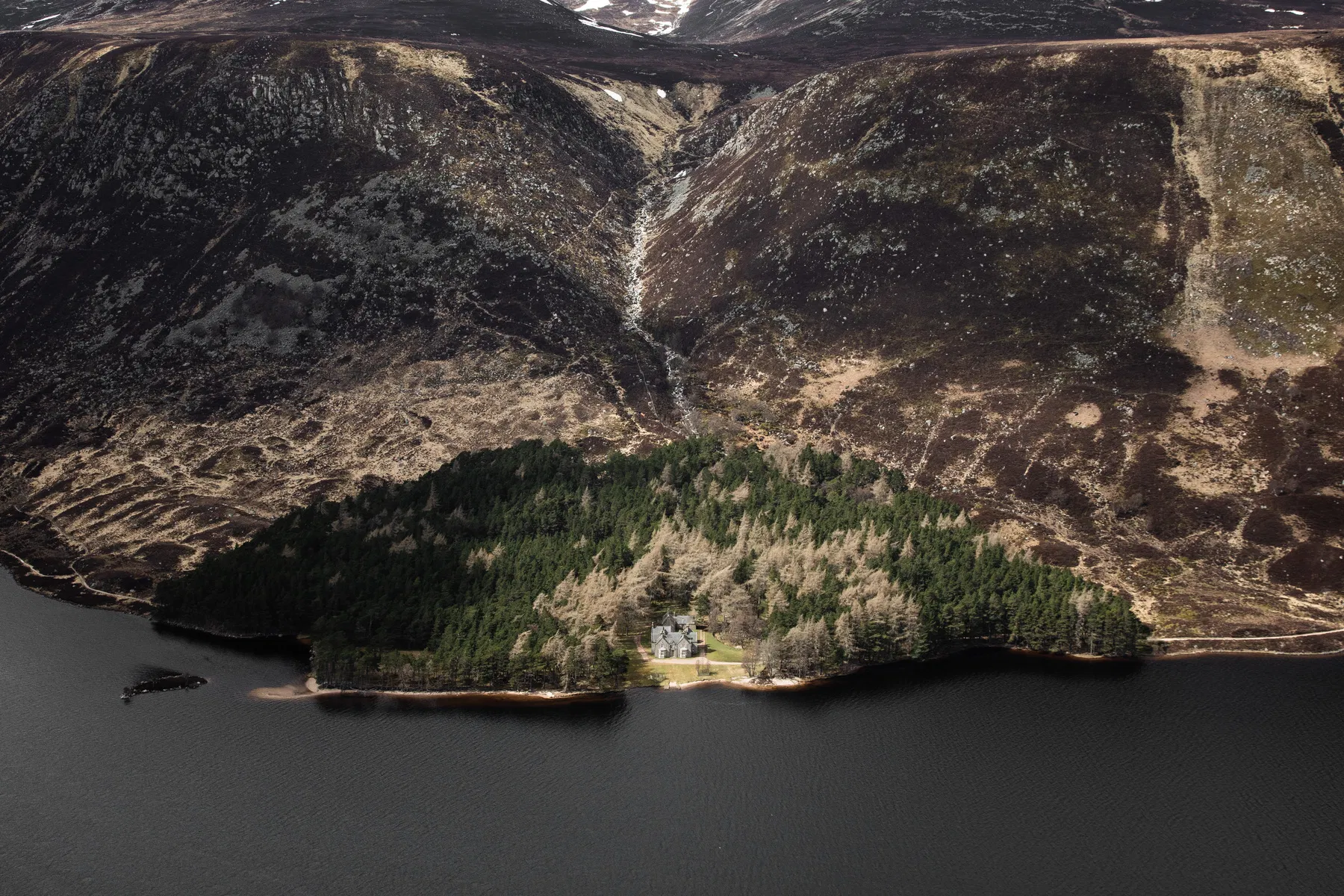 《Glas-allt-Sheil-冬》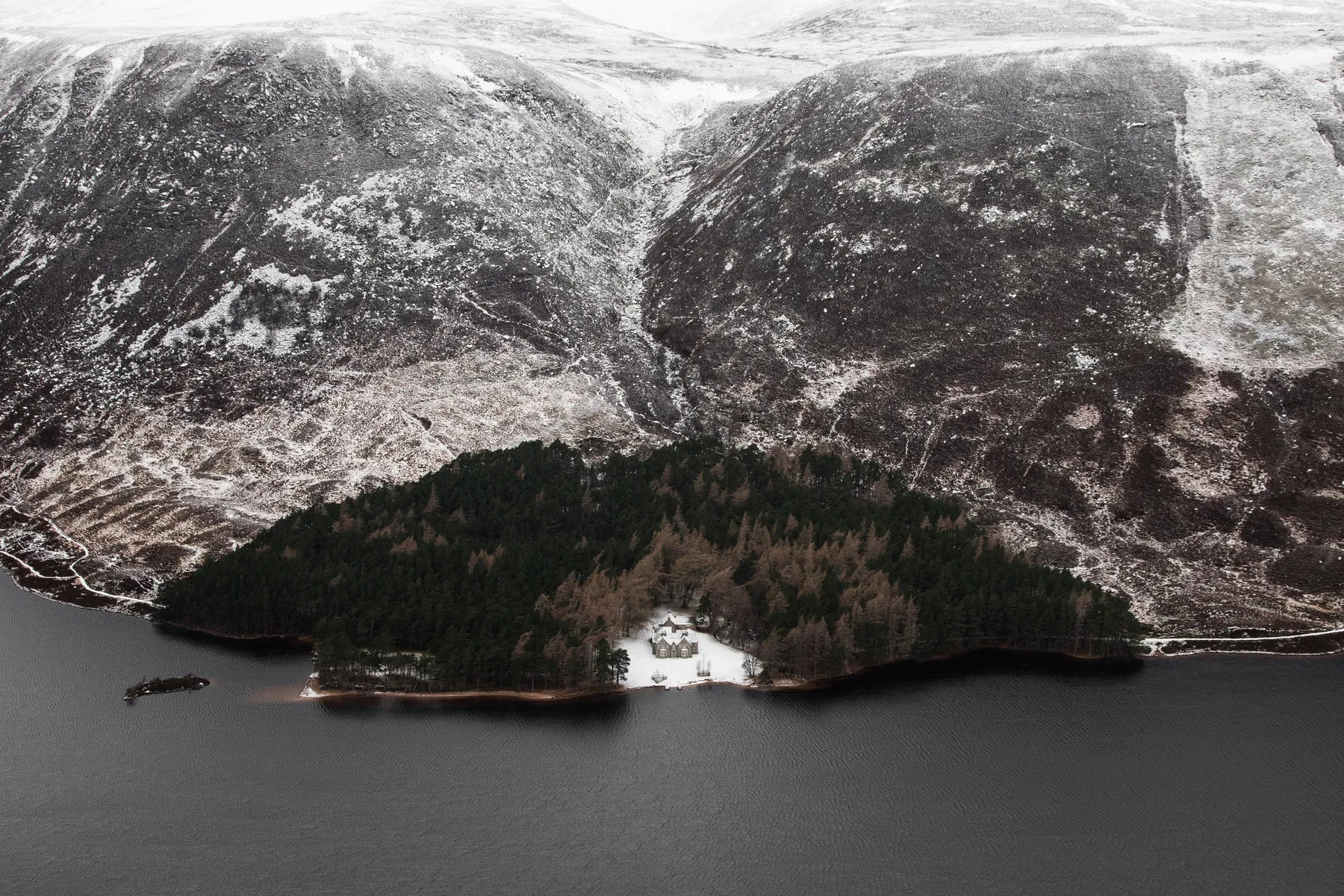 Q.E.D.